Is your Commercial Real Estate Website up to date?
Does it generate leads and customers for your brokerage?
Do you actively track and make improvements to optimize your website performance?
If the answer is "NO", you are losing customers to your competition!
Whether they are establishing, relocating or expanding their business, most business owners seek the help of a commercial real estate firm at some point in the business life cycle. Whatever the reason, this is an exciting time for a business and you want to be the commercial real estate firm that they choose to set them up for success with the right building and location.
So, when a business is ready to hire a commercial real estate agent where are they most likely to go to make their choice? That's right; the internet. Even if they have a referral, they will often search for the business online to check for online reviews, peer ratings and company details.
According to a recent report by the National Association of Realtors of Real Estate in the Digital Age:
95% of buyers use the internet for finding their homes

90% of buyers use mobile when searching for homes

86% of websites use MLS listings

70% of real estate clients forget their agents within one year

52% of all generations say finding the right property is the hardest step in home buying

48% of firms cite keeping up with technology as one of the biggest challenges
With the vast majority of people looking for professional commercial real estate help online, it is absolutely critical to create a great website with two major goals in mind. The first goal is that the website be ranked well on major search engines so that your website comes up at top of the Search Engine Results Page (SERP). The second goal is that the website offers a great user experience so that once they click to your website they choose to contact you for their commercial real estate needs.
Yet most real estate websites don't provide a good experience for buyers online!
You need a complete formula for online success in today's commercial real estate market.
TOP 8 TOOLS FOR DIGITAL MARKETING
---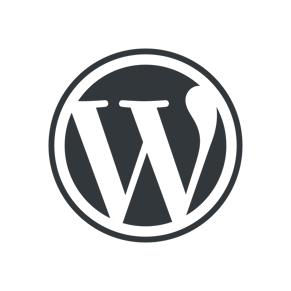 1. BUILD WITH WORDPRESS
Build your website or update your website design with WordPress. Now running over 25% of the entire web, there is no platform – proprietary or open source – that is bigger.
Here are some of the main advantages to choosing WordPress:
The platform is constantly changing and improving to stay ahead of the competition because it is supported by a large and motivated online community. There are literally thousands of designers, developers and enthusiasts available to help with WordPress websites and many basic questions can be answered with a basic internet search.
Google responds well to WordPress sites because they are updated more frequently than sites on proprietary platforms and the content tends to be structured well. It is much easier to get a WordPress site ranking in search results quickly compared to a static website.
Thousands of affordable WordPress themes are available, allowing businesses the ability to change their website design quickly.
Industry specific themes showcase what's important for each type of business. Commercial Real Estate themes, for example, might include a page for real estate listings with a slide show, service pages and broker profiles.
With over 10,000 plugins available, WordPress site functionality can increase dramatically without a big investment. Commercial Real Estate websites benefit from plugins that allow social media sharing, property slideshows, Google maps and more.
WordPress sites include a user friendly content management system (CMS) which means that they are easy to update. With basic training, anyone familiar with Microsoft Office can easily create and edit pages and blog posts. (Keeping content updated is vital for user experience and search engine results.)
---
2. INTEGRATE MULTIPLE LISTINGS SERVICE (MLS)
If your website is carrying out of date listings then you are losing out on customers, period. With today's technology options there is simply no excuse for having outdated listings or worse, not displaying the listings that your firm is currently representing. When you build your website through WordPress you have access to a user friendly CMS so it will be easy to update available properties – and any other content – right away.
Bring your website up to date with the latest technology. If you are still using IDX to offer MLS search results, your website isn't getting any benefits from those searches. The reason is because all the data is stored on the IDX servers, not on your website. Google knows this and won't give any credit for displaying listings on your website. We use RETS (Real Estate Technology Standards) to import MLS listings through an Application Program Interface (API) as a data feed directly into your website. Until now RETS has needed a proprietary platform to function. Our team has gotten around the need to hire a provider to build out a proprietary platform by creating a system that imports listings directly into WordPress (non proprietary) websites.
---
3. OPTIMIZE FOR SEARCH ENGINES
To optimize for search engines, companies must do keyword research to identify what search terms their potential customers are using. In addition, businesses should determine the questions that their potential customers are most likely to have about choosing a commercial real estate broker and answering those questions on the website. A firm can even incorporate a Commercial Real Estate FAQ page.
The website structure should be search engine friendly. If it's easy for a user to understand the services you are offering it's going to be easy for a search engine to understand.
Make your website's home page a clear shout out to search engines. Identify the geographic area(s) and the type(s) of properties you sell/lease as well as the types of clients you represent. Do you focus on industrial real estate in a specific county? Do you focus exclusively on business clients? All of these answers should be made clear on the home page.
---
4. BLOG